Definitions for Styles of Homes
Occasionally there is confusion about how to define certain styles of homes. To help clear up some of the style fumbling and misnomers, I have provided a list of styles and descriptions below:
Bi-level
Typically a one story house plan that has been raised up and another level of living provided on the ground floor or raised basement floor. Bi-level house plans are also referred to as high ranch or split entry house plans, referring to the front door location mid-way between the two floors.
Bungalow
A compact 1-1/2 story house that usually contains small rooms and a front porch (often enclosed). Bay windows are a common accent.
Cape Cod
Usually 1-1/2 story design, with distinctive peaked roof, shutters and central front door. Usually A frame structure, the basic design comes in many variations featuring dormers, bay windows, decorative trim, etc.
Cluster
Subdivisions may "cluster" homes on smaller lots, leaving large tracts undeveloped. Allows for higher density in a zone that is designated for development.
Colonial
Features a rectangular design often distinguished by sash windows with small panes and shutters and an overhanging upper story and fireplaces. Accents vary widely and include pillars, fanlight windows, dormers and paneled doors.
Duplex
Two properties joined by one common wall.
Manufactured Home
All or part of a dwelling unit that is constructed in one location and placed in another location.
Mobile Home
A dwelling unit that is constructed with attached wheels and can be moved from one location to another.
Ranch
All rooms are on a single level in a ranch house, which usually has a rectangle or L shaped design. Room layout is usually simple, with an emphasis on openness and efficient use of space.
Split Level
These houses are designed to make efficient use of space. Typically, the living area leads up a few steps to the bedrooms and down a few steps to utility and rec rooms slightly below ground level.
Town House
Generally having two or more floors and attached to other similar units via party walls. Townhouses are often used in planned unit developments and condominium developments which provide for clustered or attached housing and common open space.
Tudor
Gables and half-timbered exterior walls are typical of this picturesque "Olde English" design. Often incorporate brick and stucco. Tall, diamond-paned windows, arched windows and doorways are popular features. Size and room layout vary widely.
Victorian
Ornamented houses combine an eclectic mix of style elements, from elaborate gingerbread trim to towers, many-tiered roof lines, stained glass windows, even an occasional widow's walk on the roof. High ceilings, hardwood floors, porches and dramatic stairways are common. Several colors of paint may be used on exterior walls and trim.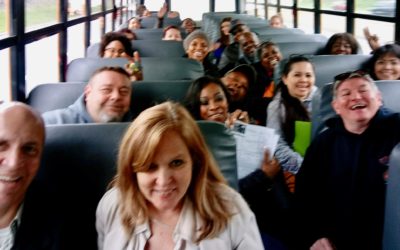 I recently had the opportunity to host the inaugural tour of homes for the Greater Cleveland REIA Association - Investors Class. As the Realtor, I selected homes that the class could analyze to determine if they are good investment properties. Here is criteria to help...
read more
Sign Up for Updates
Receive the latest area real estate news and new listings delivered right to your inbox.